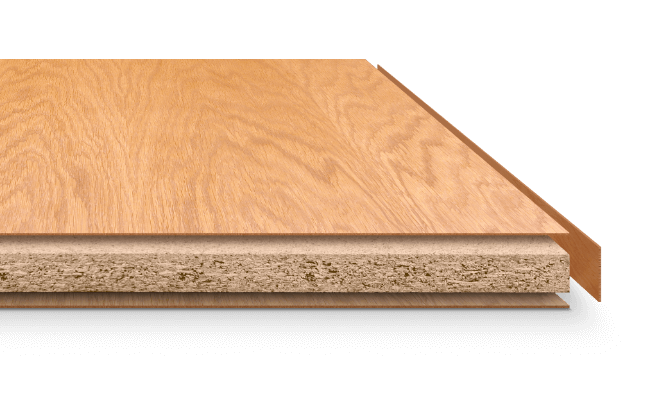 Tabletops
venereed
Veneered tabletops are an excellent choice for customers wishing to achieve an aesthetically pleasing, classic wood look, going hand in hand with exceptional durability, which is essential for the use of tabletops in HoReCa facilities. The advantage of veneered worktops is their relatively low price compared to solid wood worktops. Veneered worktops are ready for use and there is no need for additional protection before use. They are suitable for indoor use.
Bistro tables with venereed tabletops
Veneering
Veneering is a process in which layers of natural wood are glued to a solid chipboard substrate. In addition, the veneering process avoids problems associated with wood working, such as shrinkage or expansion due to changes in humidity, as well as bending. The top layer of the tabletop is additionally coated with several layers of acrylic varnish and stain, which makes it easy to clean and does not lose its aesthetics despite the passage of time and intensive use.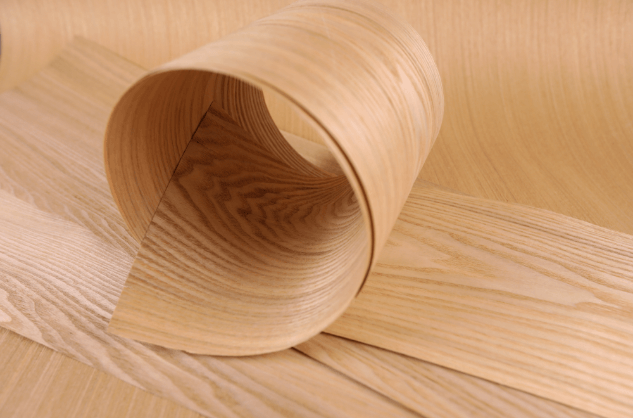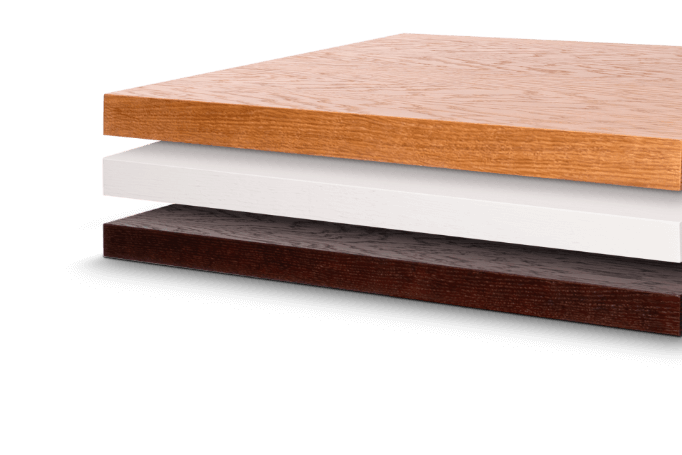 Dimensions
The veneered tops available in our range are 39mm thick. As a standard we offer square and rectangular tops in the most popular dimensions, such as: 70x70cm, 80x80cm, 90x90cm, 120x70cm or 138x80cm. As a manufacturer, we are able to offer customised tops in dimensions other than standard.
Popular dimensions [cm]:

70x70, 120x70

80x80, 90x90

138x80
Colours
Veneered worktops are available in our range in 10 universal colours, so that everyone can find a colour that perfectly matches the interior of their property. The available colour variations are shown below. To clean, use a gently dampened, squeezed cloth without the aid of any detergents. Greasy furniture cleaners (including sprays) should be excluded, as they can leave permanent stains.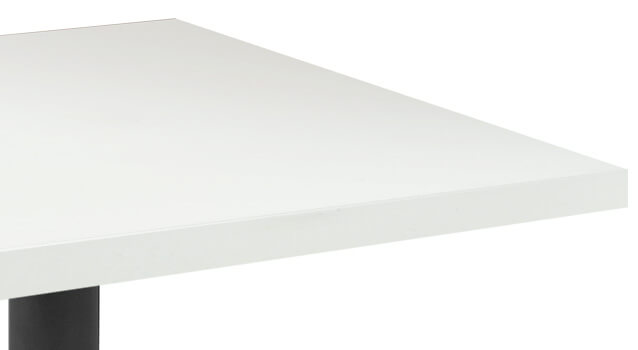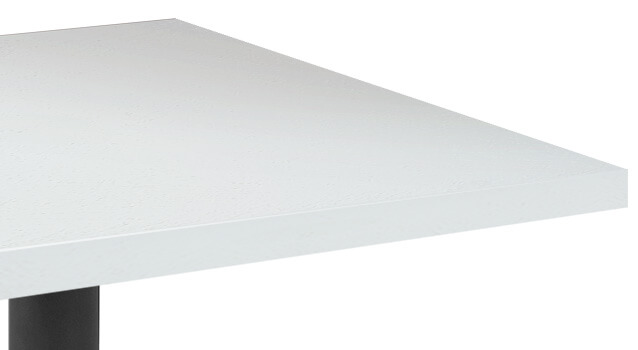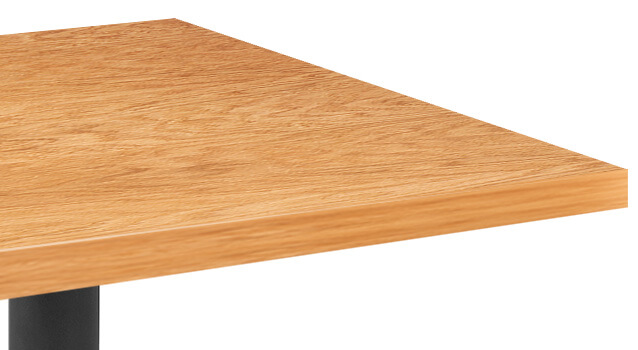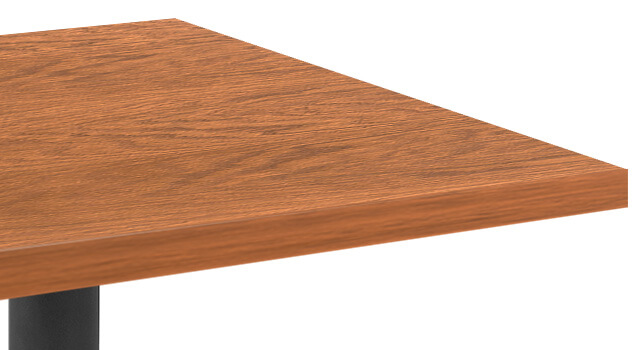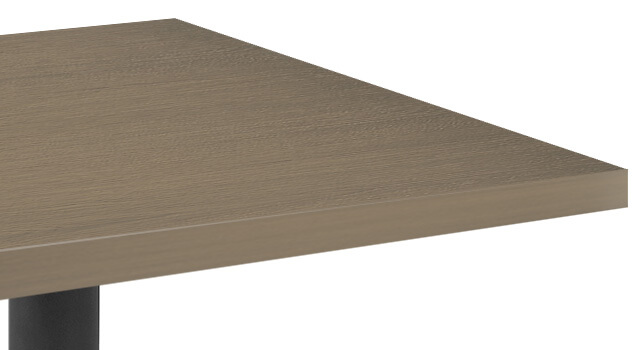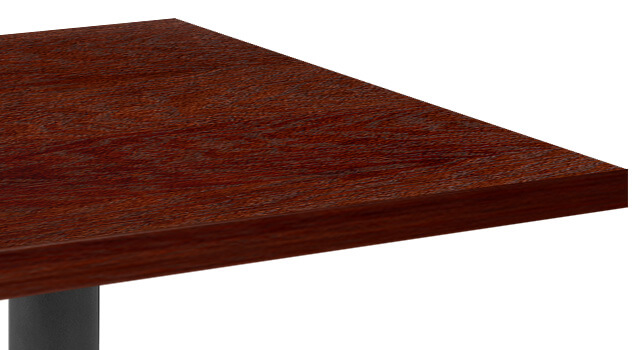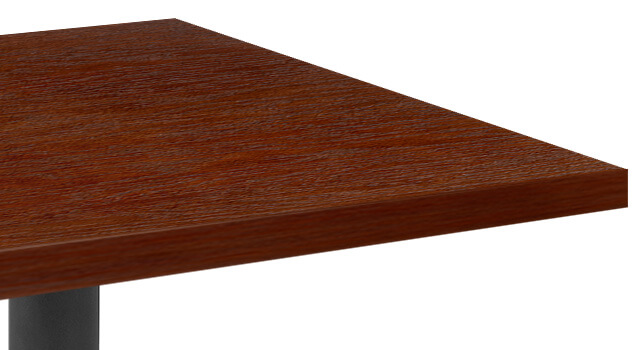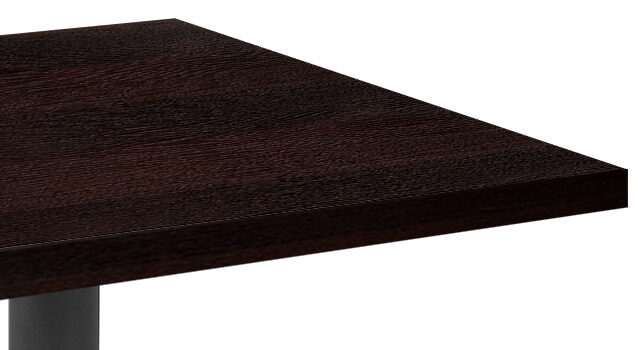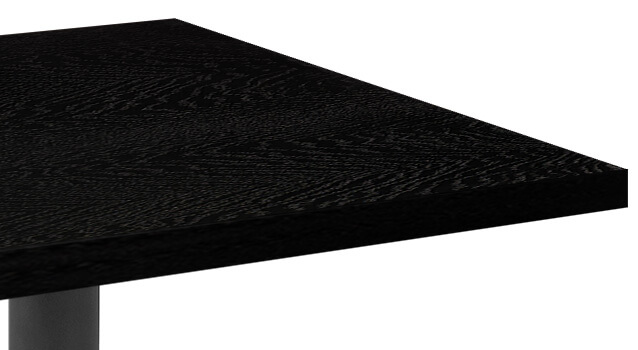 Matching
In our offer you will also find wooden restaurant chairs, whose colours are matched to those of the veneered tops, so that you can create perfectly presented sets. These are designed for HoReCa rather than domestic use, so their quality of finish and style deserve special attention.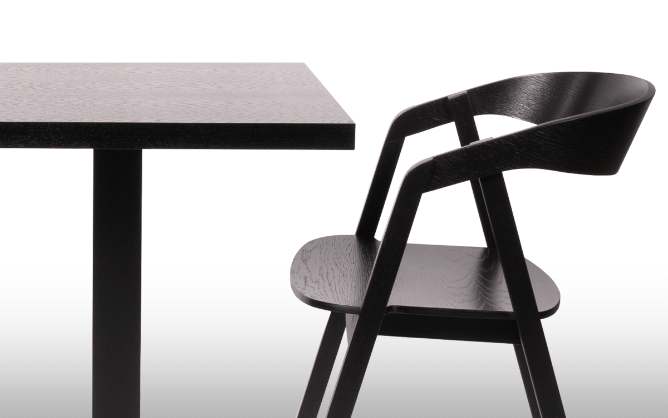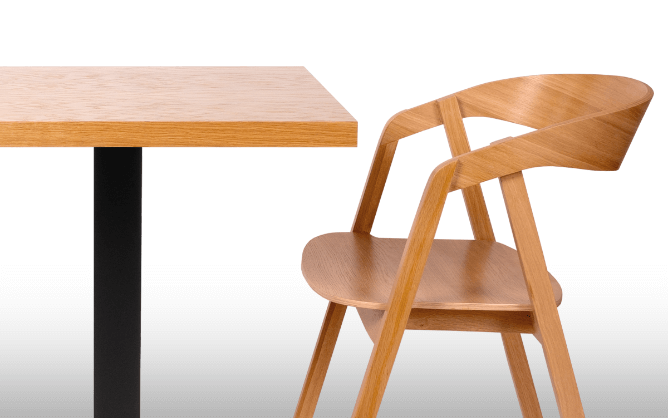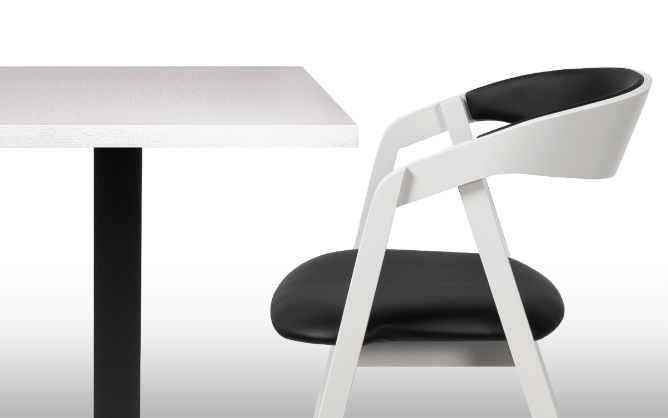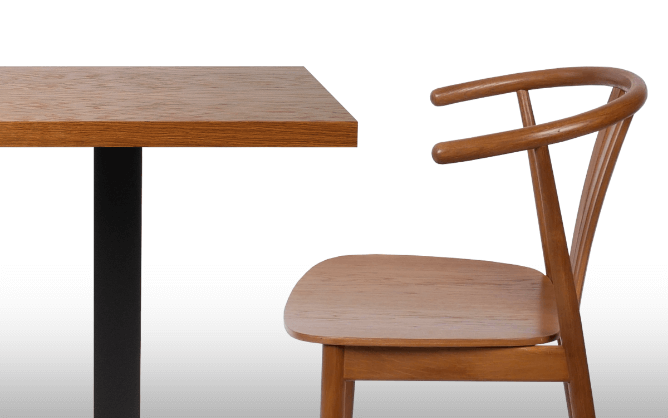 Do you have questions?
Write or call